Do Muzeum Narodowego Rolnictwa i Przemysłu Rolno-Spożywczego w Szreniawie wrócił ciągnik gąsienicowy Piast G-752. Został poddany całkowitej konserwacji i przywrócona została sprawność techniczna maszyny. Stanowi unikatowy w skali kraju i świata egzemplarz. Obiekt będący przedmiotem tego zadania to unikatowe świadectwo dynamicznego rozwoju polskiej myśli technicznej z końca lat 60. XX wieku. Jest to konstrukcja nowatorska wyposażona w nowoczesny, jak na tamte czasy, ekonomiczny silnik, skrzynię biegów krajowej konstrukcji, samooczyszczające się gąsienice jezdne, przestronną oszkloną dwuosobową kabinę dla operatora oraz mocny tylny układ zawieszenia maszyn i narzędzi rolniczych sterowany hydraulicznie.
Obiekt będzie pierwszym uruchomionym ciągnikiem gąsienicowym w posiadaniu muzeum w Szreniawie oraz jedynym zachowanym egzemplarzem na świecie.
Całkowita wartość zadania: 134 500 złotych.
Dofinansowano ze środków Ministra Kultury i Dziedzictwa Narodowego pochodzących z Funduszu Promocji Kultury – państwowego funduszu celowego.
Kwota dofinansowania: 50 000 złotych.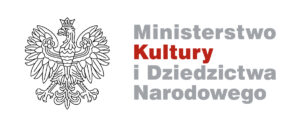 Dofinansowano ze środków Samorządu Województwa Wielkopolskiego
Kwota dofinansowania: 84 500 zł