Historia rolnictwa polskiego do XX wieku/ History of Polish agriculture until the 20th c. (2)
Wystawa prezentuje dzieje rolnictwa na ziemiach polskich od czasów najdawniejszych, czyli od momentu, kiedy na naszych terenach pojawili się przedstawiciele rolniczych kultur naddunajskich, aż po wiek XVIII, kiedy to pojawiły się pierwsze elementy zwiastujące rewolucję agrarną. Na ekspozycji przedstawiamy zmiany, jakie zachodziły w technice i metodach uprawy ziemi, sposobach zbioru i przechowywania płodów rolnych. Z wystawy dowiadujemy się o nowych gatunkach roślin uprawnych upowszechniających się stopniowo na naszej wsi. Ważnym elementem ekspozycji jest też część poświęcona chowie i hodowli zwierząt.  
/Rafał Cierzniak/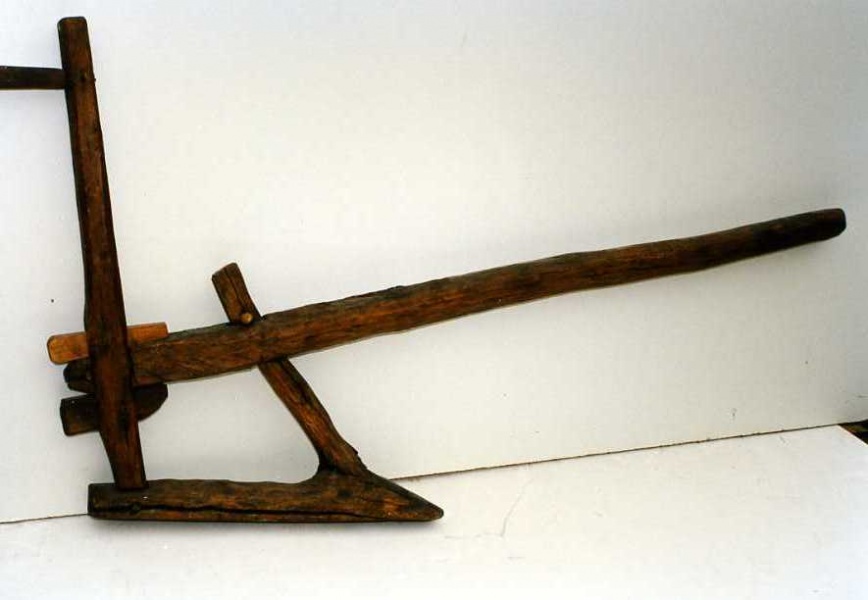 Radło ramowate to narzędzie rolnicze wykorzystywane podczas orki polowej do spulchniania ziemi pod zasiew. Narzędzie to, w czasie orki, było ciągnięte przez ...